Latest posts by Miguel Prados (see all)
Today we want to talk to you about this incredible service that we offer through our Web App. Supervecina's Smart Community Brain is an open source, block-chain based, data privacy and ownership center by design that creates «Smart Buildings».
It helps neighbors living in a Homeowners Association (HOA) to better manage their building's energy and water consumption, perform preventive maintenance and thus improve the living conditions of its inhabitants.
What does «Patio» provide to Homeowner Associations and therefore to neighbours?

With «Patio», Homeowner Associations will be able to provide their neighbours:
1) Smart Energy
–Photovoltaic production of the building: measurement and invoicing
–Electric car charging: activate, deactivate, control measurement.
–Monitoring and optimization of energy consumption.
2) Intelligent water consumption
3) Intelligent maintenance and comfort
–Preventive maintenance of the elevator
-Preventive maintenance of the garage doors
-Access to the corridor and the garage without keys
–Smart access to shared areas
-Collection of atmospheric data (pollution, contaminants, noise)
4) Intelligent income from common resources
The Homeowners Association owns the tools, resources and data (fair economy), so they decide whether to do so:
–Sell photovoltaic energy: town hall (circular economy) or electric vehicles.
-Contribute to the management of the micro-network in their neighbourhood
-Renting of free parking spaces
-Sell/give energy/consumption/atmospheric data
-Shared private WiFi with encrypted VPN
-Sell/provide geolocation services for mobility services or urban planning.
Data and financial sovereignty:
–Data is owned by neighbours.
-It is stored and private in the blockchain (IOTA) instead of proprietary IO centres.
-It is open-sourced (GPL-3.0)
-It works in our SaaS Supervecina.com (and can work in yours too).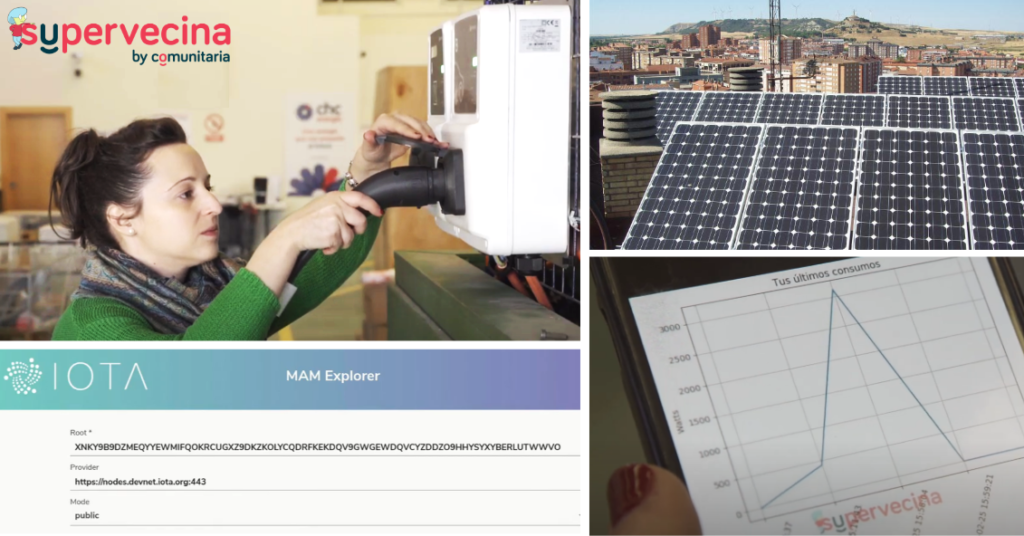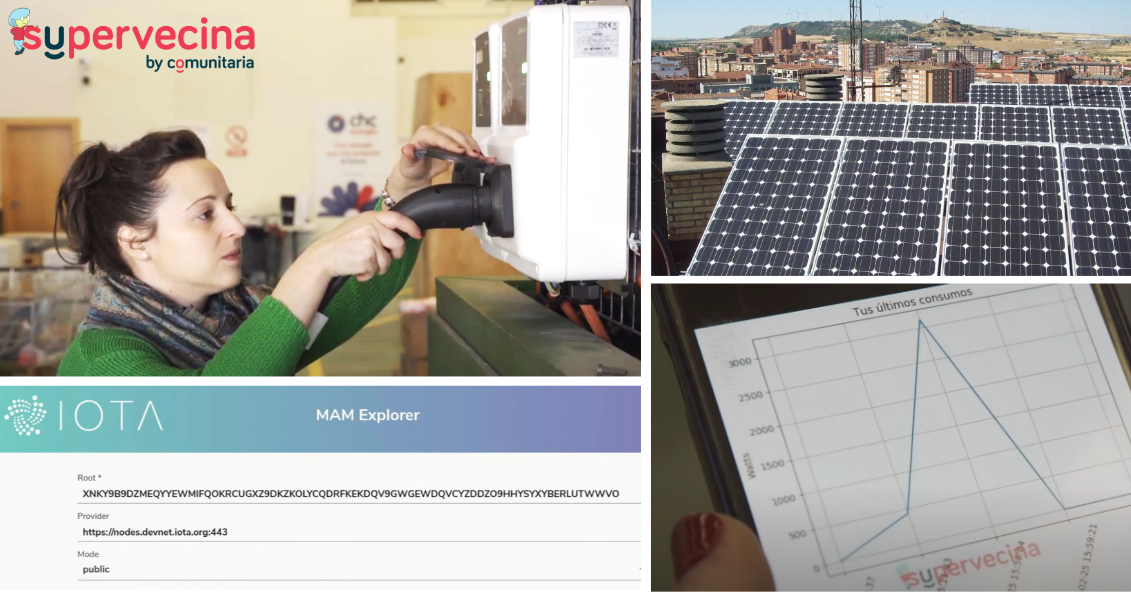 «Patio» and digital inclusion
40% of the population in Europe lives in an HOA (Homeowners Association), 67% in countries like Spain, where HOAs represent 3.6% of its GDP.
BIoT (Building IoT) is growing by 20% year-on-year and BIoT combined with AI has the potential to profoundly impact UNICEF's Sustainable Development Goals.
Supervecina.com helps to simplify the management of shared services (billing, elevator maintenance, central heating, cleaning, gardening, construction, etc.) for shared residential properties allowing digital inclusion of less inclusive tech.
«Patio» stores and secures the data in the blockchain, without the need for proprietary platforms, we strive to contribute to existing open-sourced specific solutions, rather than the «one solution for all» approach. For example, we contributed to OCPP (Open Point of Charge Protocol) to build our solution for smart neighbourhood electric vehicle charging.
Supervecina.com is an easy-to-use web application where Blockchain is «invisible» to the user. For example, community voting is based on the Ethereum but looks like a normal poll. We follow a human-centred design that addresses the needs of the neighbours.
Our integration with third-party BIoT software seeks to avoid too many applications to manage your HOA.
Supervecina against COVID-19
Our software contributes to the social effort to «flatten the curve» against Covid-19. With our application Supervecina.com/yaquevas/es we have gathered 3,000 volunteers who run errands for the elderly in their neighbourhood, helping them to avoid contagion. We have developed a #block chain contact test for the safety of vulnerable people and volunteers.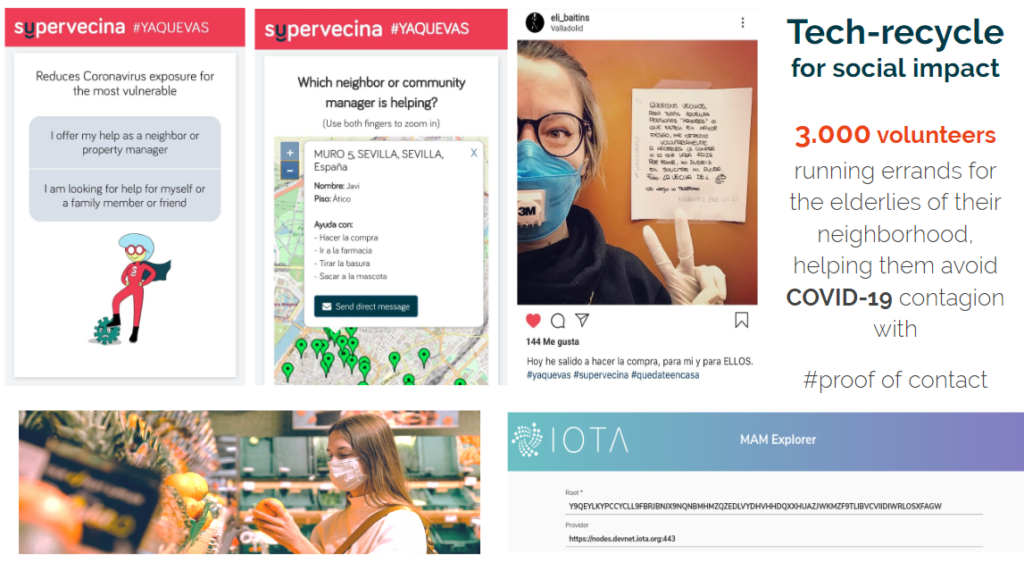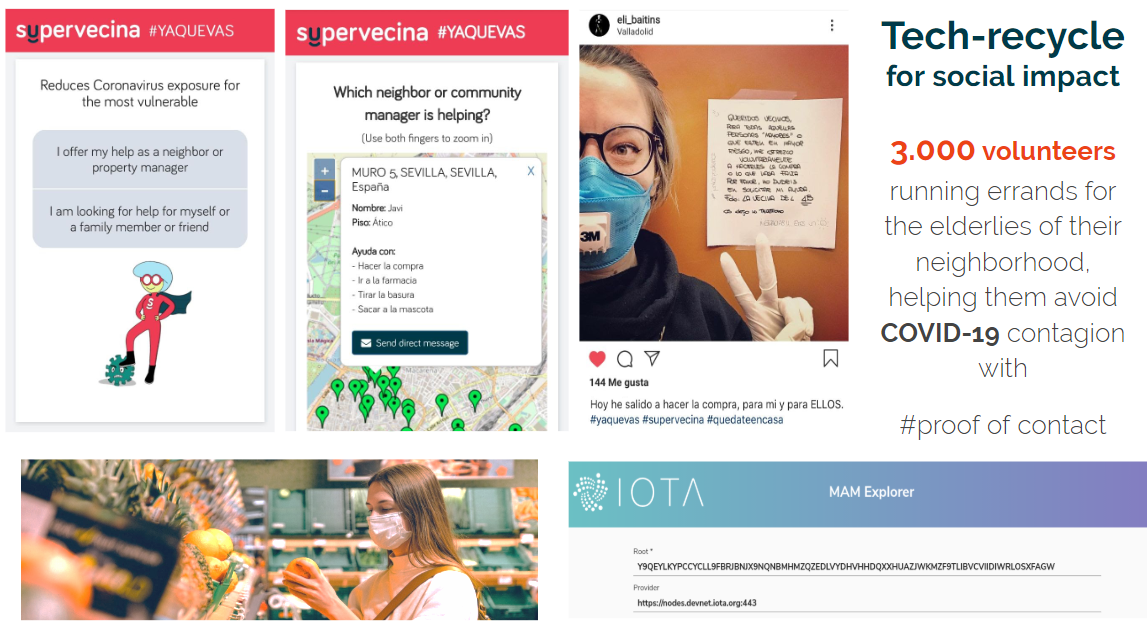 Smart Community Brain is open source (GPL-3.0) you can access the repository here.
For more information visit Supervecina and Supervecina Information